baomint deep conditioning treatment
due for deep penetration
product details
encounter the single-strand knots destroyer
disband your tangles + invigorate your scalp with the cooling properties of exotic baobab and an eclectic fusion of mint oils. your conditioning treatments can enhance your curls by infusing them with the moisture you need for sustainability and styling. our deep conditioning treatment consists of organic oils and is notably moisture-rich, thick + creamy.
we purposefully crafted a treatment that would be nourishing to your strands and scalp at the same time. essential oils and butters were selected to work in unison boosting antibacterial + anti-fungal properties. the combo adds strength and shine to your hairs cuticle for optimal styling. we recommend weekly or bi-weekly usage for increase moisture. 
organic ingredients + kosher glycerine was used in this product. our baomint™ deep conditioning treatment is vegan + cruelty-free.
benefits: cooling mint + scalp stimulation (moisturizing + conditioning). detangles and rectifies single-strand knots.
claims: no sulfates, no parabens, no mineral oils, no petroleum, no phthalates, no synthetic colors, no DEA, no drying alcohols, no propylene glycol and no silicones. vegan + cruelty-free.
baobab oil treats dandruff/dry scalp, eczema, psoriasis and rosacea.
spearmint + peppermint + wintergreen oils + anti-fungal with omega 3, 6 and 9 fatty acids
nettle, combats hair loss.
biotin strengthens the hair follicles.
Water (Aqua), *Butyrospermum Parkii (Shea Butter), Cocos Nucifera (Coconut) Oil, Behentrimonium Methosulfate, Cetearyl Alcohol, Cetyl Alcohol, +Glycerin, Glyceryl Stearate, *Adansonia Digitata (Baobab) Oil, Prunus Amygdalus Dulcis (Sweet Almond) Oil, *Opuntia Ficus Indica (Prickly Pear) Seed Oil, Cetyl Esters, Hydrolyzed Wheat Protein, Centrimonium Chloride, Biotin, Guar Hydroxypropyltrimonium Chloride, *Cucurbita Pepo (Pumpkin) Seed Oil, phthalates free Fragrance, Caprylyl Glycol, Phenoxyethanol, Gaultheria Procumbens (Wintergreen) Oil, *Mentha Piperita (Peppermint) Oil, Mentha Viridis (Spearmint) Leaf Oil, Quaternium-80, *Lavandula (Lavender) Spica Oil, Rosmarinus Officinalis (Rosemary) Leaf Oil, Menthol, Urtica Dioica (Nettle) Extract.
*certified organic ingredient +kosher ingredient used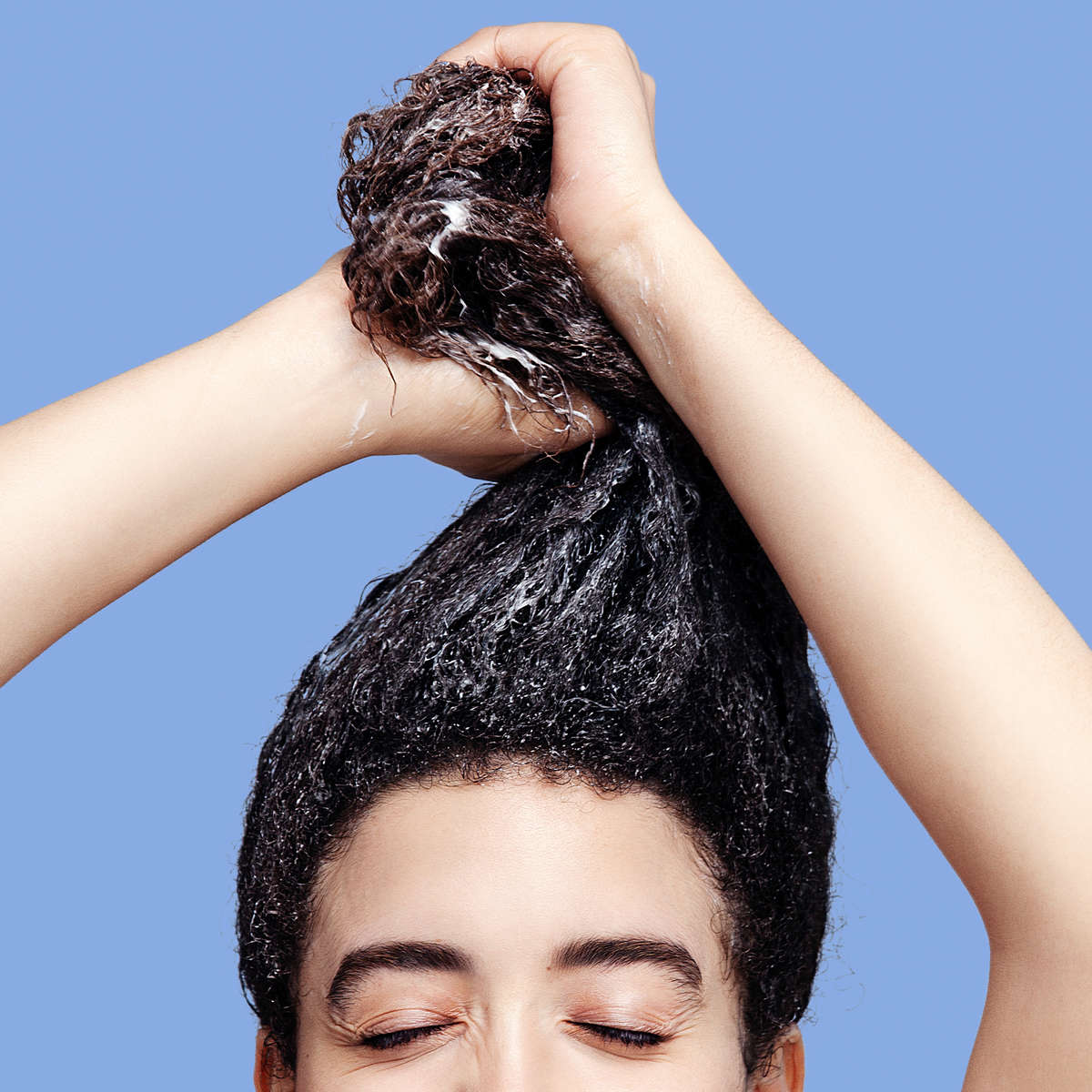 after cleansing your hair with our baomint moisturizing shampoo, section your hair in 4 equal parts. focus the treatment on the ends of your hair, the oldest part and detangle with your preferred tool starting from tip to root. twist each section and sit under a hair steamer or hooded dryer for 15 minutes then rinse, for best results. apply our essential oil blend directly to your scalp for an intense dry scalp treatment.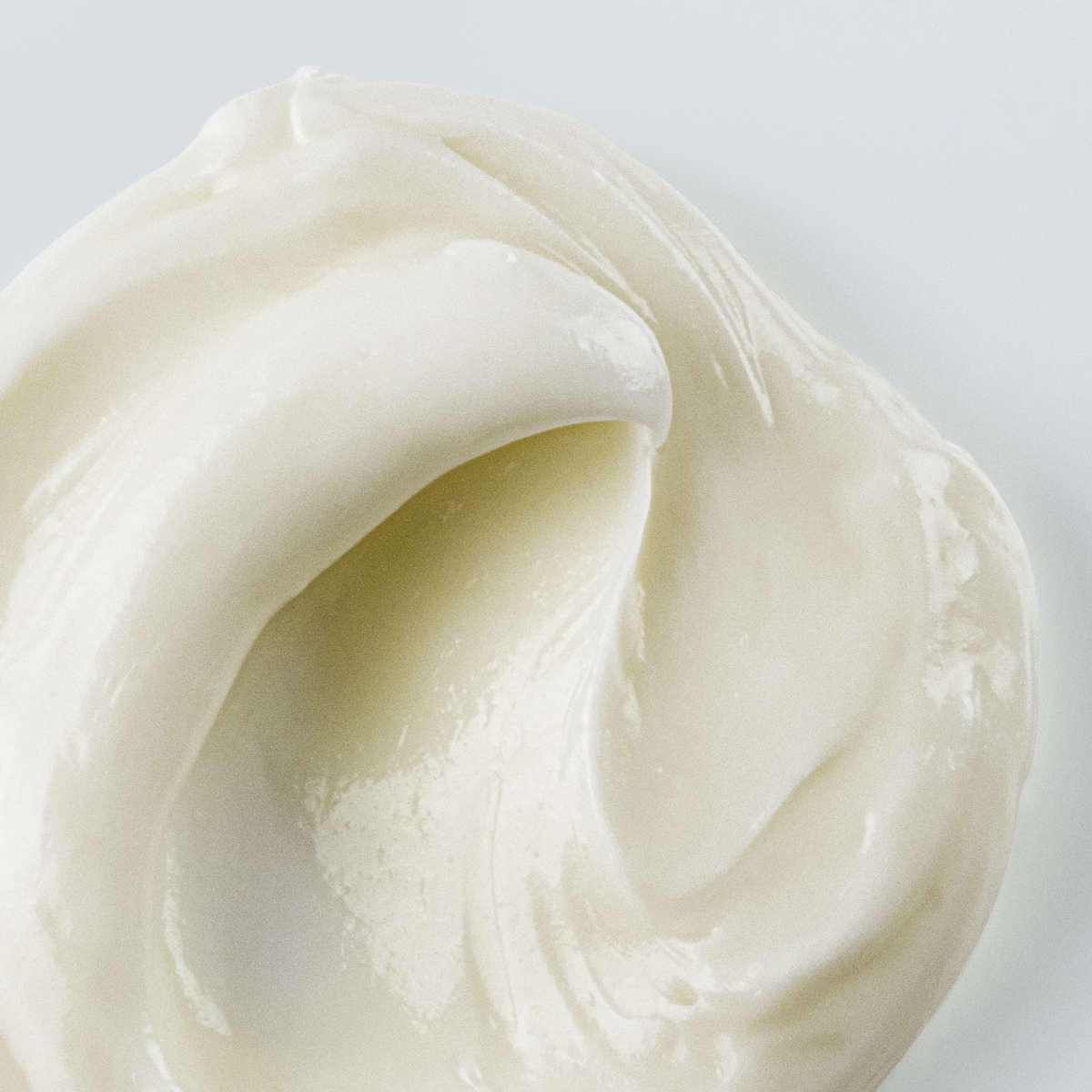 Customer Reviews
06/03/2020
Viviana A.
United States
I recommend this product
Amazing
During the quarantine, I started my journey to bring back my curls after almost 15 years of heat treatments every single Saturday. Looking for YouTube tutorials and Sephora suggestions for products and found out this brand. Since I was in a desperate need for a deep conditioner, I jumped in the wagon and bought this. OMG, best thing ever... Just with one usage, my curls are back. They look healthy; they are bouncier and defined. Love the smell and the minty sensation. I already bought the oil and the leave-in conditioner. I recommend this with my closed eyes. For reference, I have type 3 hair ( a mix between A and B)
06/03/2020
Stephanie B.
United States
I recommend this product
Deep Conditioner is a win!
I love this deep conditioner. Using it with hear if you can provides added benefit...the smell is great and my hair was very soft and hydrated. I have 3C, 4A and 4B hair.
06/02/2020
Makeisha L.
United States
I recommend this product
Transformed my 4C
Love this item! I can tell the transformation from brittle to well moisturized hair. I Love the deep conditioning treatment, you can it it working when you appy it on an also whem its removed. You hair feels well moisurized.
06/01/2020
KRISTIN Y.
United States
I recommend this product
Single strand knot destroyer
I've longed for a deep conditioner that would not only give me the slip I need to detangle, but also treat my scalp and improve the overall health of my hair. And after a few weeks of use of the Adwoa deep conditioner, I am a true believer. My low porosity, fine, chronically dry hair has really thrived after using the deep conditioner (long side the rest of the Adwoa product line). My scalp is less dry, hair strands feel stronger, and moisturized for longer. A little goes a long way!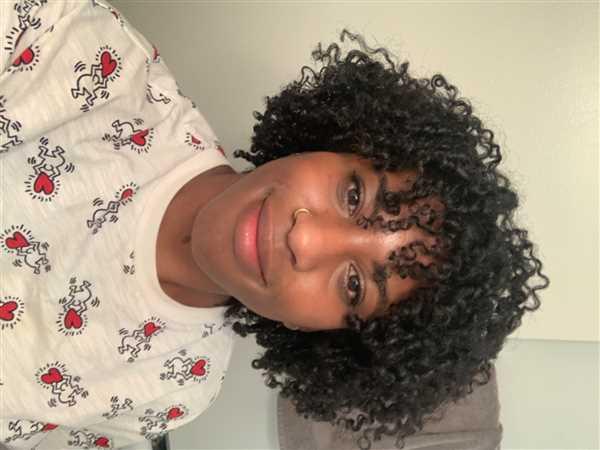 05/30/2020
Ruby C.
United States
I recommend this product
Just okay...
Honestly, for some reason, I was expecting a big change, but I didn't notice any difference at all. I liked the smell and texture, but it didn't melt in my hair like others mentioned. However, the detangling process was easy. Yet,, I get that result from the leave-in. I will not repurchase.
05/28/2020
April C.
United States
I recommend this product
BEST DEEP CONDITIONER
When I learned how beneficial deep conditioners are to hair I was hooked. And when I see the results after rinsing there is no turning back. Hooked for LIFE!!
05/28/2020
Jennette T.
United States
I recommend this product
Deep Conditioner
My hair strands felt very strong during the rinse out!
05/28/2020
Whitney B.
United States
I recommend this product
Shook
This deep conditioner is the truth! It literally melted in my hair strands. It's tingling sensation felt good & my hair is super soft & defined. 10/10 recommended!
05/24/2020
Roya J.
United States
Minty!!!
I really like this deep conditioner. I love the minty feeling on my scalp that doesn't dissipate until I rinse it out. For me it's a comfortable minty feeling and I enjoy it. It melts into my strands and I can detangle with it.
05/24/2020
Tierra W.
United States
These products irritated my skin
I tried both the conditioner and shampoo, I am not allergic to any of the ingredients. For some reason my ears, back of my neck, and my front hairline. It also made my hair very dry. So dry to the point I have flakes.
hi Tierra, we are very sorry to hear about your experience, we have not had this issue in the past with our products. we show you purchased our shampoo and deep conditioning treatment. you stated that you're not allergic to anything in the ingredients, we do not have any harsh ingredients in our products. quick question, did you use ONLY our shampoo and deep conditioning treatment and then noticed your irritations immediately after? did it become irritated during the process with using our products or after? were there other products introduced after you washed and conditioned with adwoa beauty? also, you may want to take these products to your doctor because even though you say you are not allergic to anything, you may have just developed an allergy. we do have tree nuts in our ingredients like almond oil.
these made me think of you…